The technical meaning of maintenance involves functional checks, servicing, repairing or replacing of necessary devices, equipment or machinery. Sujay Fire provides Free 1st Year maintenance for all our installations. We also provide AMC for existing and previous sites as per clients requirements.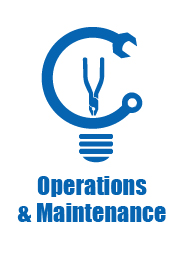 Fire Fighting System Annual Maintenance
Sujay Fire undertakes non-comprehensive annual maintenance contract for fixed fire fighting system. We are the licensed agency to test, check and maintain system and issue Form B
Important Points:
Property Management must Ensure Safe Operational Conditions of the Equipment
Training of Exiting/New Staff Members is Mandatory
Issue AMC with At least 4 Yearly Visits
Operation Of Fire Protection System:
Keep the Control Panel in Auto Mode at ALL TIMES with Electric and DG Supply
DO NOT Obstruct the firefighting and fire alarm equipment.
In Case of Any Abnormal Noise from pumps, call agency.
Quarterly Maintenance Of Fire Fighting Equipment:
Inspect all equipment, not missing and broken parts
Run all pumps one by one for 3 min each with hydrant open at the ground.
Test the Fire Alarm System
Inspect Fire Extinguishers
Inspect Sprinkler, operate a drain valve to check the water.
Test pumps on Generator.
Test randomly hose reel and hydrant on any floor.
Important Points:
Property Management must Ensure Safe Operational Conditions of the Equipment
Training of Exiting/New Staff Members is Mandatory
Issue AMC with At least 2 Yearly Visits
Operation Of Pressurization Axial Fans:
Keep the Control Panel in Auto Mode at ALL TIMES
DO NOT Obstruct the Fan Blades or Air Inlet Vents
In Case of Any Abnormal Noise from Fan Switch Off Immediately, DO NOT RESTART THE FAN without Engineer Visit
MONTHLY Maintenance Of Pressurization Axial Fans:
Start the Fan in MANUAL MODE once a Month for 2 Hours
Ensure Panel is Again Set to AUTO MODE after Monthly Trial
O&M For Mechanical Ventilation
Important Points:
Property Management must Ensure Safe Operational Conditions of the Equipment
Training of Exiting/New Staff Members is Mandatory
Issue AMC with At least 2 Yearly Visits
Operation Of MECHANICAL VENTILATION EQUIPMENTS
Keep the Control Panel in Auto Mode at ALL TIMES
DO NOT Obstruct the AXIAL Fan Blades or Air Inlet Vents
In Case of Any Abnormal Noise from Fan Switch Off Immediately, DO NOT RESTART THE FAN without Engineer Visit
MONTHLY Maintenance Of MECHANICAL VENTILATION Equipment:
Start the Fan in MANUAL MODE once a Month for 2 Hours
Ensure Panel is Again Set to AUTO MODE after Monthly Trial
Please Fill Out The Contact Form And We'll Get Back To You As Soon As Possible. You Can Also Call Us At 88888-80567