Let's take a look at the various types of Fire Alarm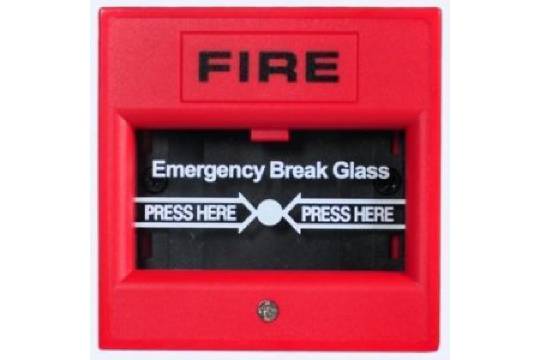 A fire alarm control panel (FACP), fire alarm control unit (FACU), or simply fire alarm panel is the controlling component of a fire alarm system. The panel receives information from devices designed to detect and report fires, monitors their operational integrity and provides for automatic control of equipment, and transmission of information necessary to prepare the facility for fire based on a predetermined sequence. The panel may also supply electrical energy to operate any associated initiating device, notification appliance, control, transmitter, or relay.
A fire alarm system has a number of devices working together to detect and warn people through visual and audio appliances when smoke, fire, carbon monoxide or other emergencies are present.
Smoke Detector, Heat Detector, Dual Criteria detector, Duct Detector, Carbon Monoxide Detector and Beam Detectors are used to initiate an alarm.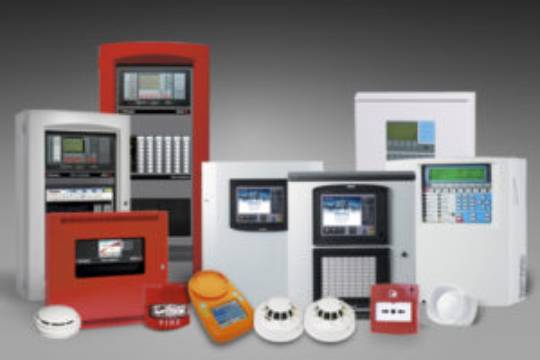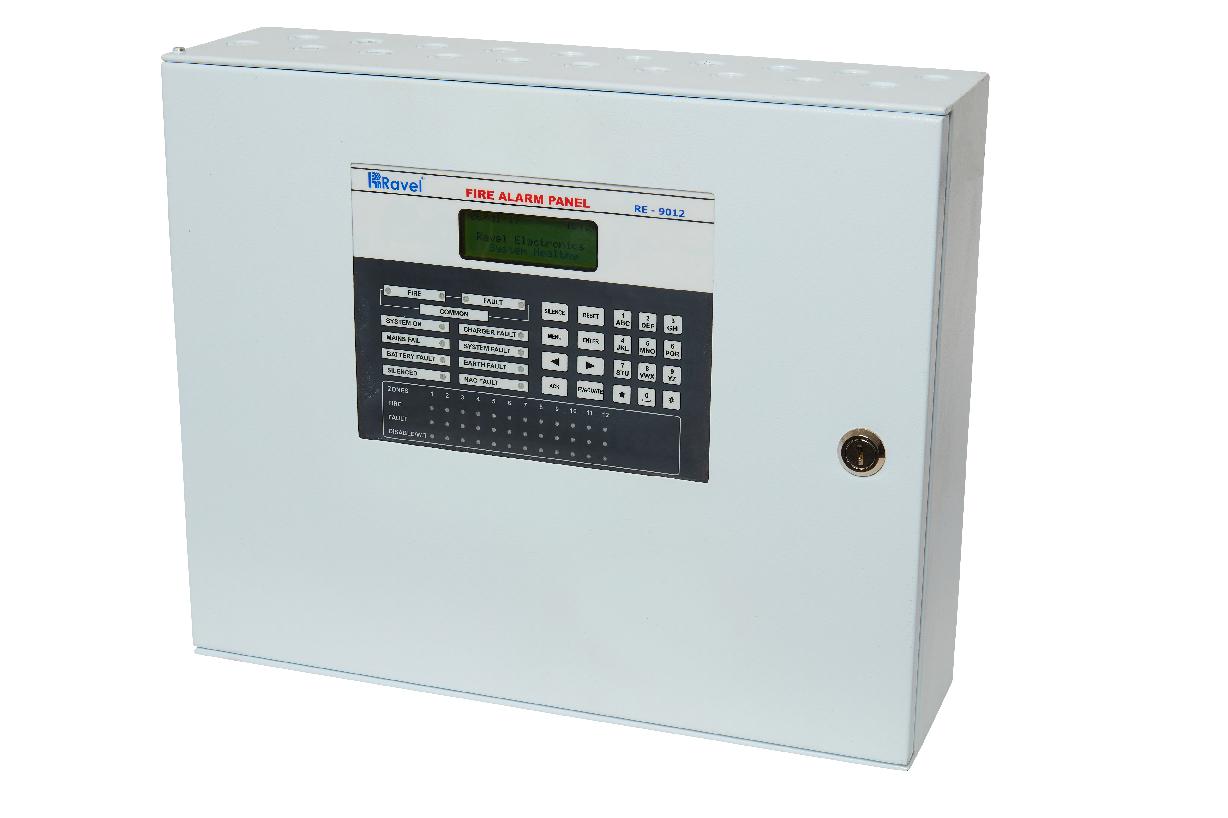 A conventional fire alarm control panel employs one or more circuits, connected to initiating devices wired in parallel. These sensors are devised to dramatically decrease the circuit resistance when the environmental influence on any sensor exceeds a predetermined threshold. In a conventional fire alarm system, the information density is limited to the number of such circuits used as diagrams depicts.
To facilitate location and control of fire within a building, the structure is subdivided into definite areas or zones. Floors of a multistory building are one type of zone boundary. In one zone we can have 15 to 18 Smoke Detector or Heat Detector along with one Manual call point and Hooter.
Types of Conventional panel based on zones:
6- Zones,8- Zones,10- Zones ,12- Zones ,14-Zones.
The alternative is an addressable fire alarm system that comprises one or more circuits with detectors connected in parallel, and each detector has a unique identification (address) on the circuit. When the conditions for an alarm signal are satisfied at the detector, an alarm signal is transmitted via the circuit to the fire indicator panel or state.
In an addressable system, each detector has the ability to identify itself and its current status. Over the years, the level of sophistication of detectors and systems has greatly increased. Addressable systems are of 4 loop system, around 250 smoke detector, heat detector and manual call point and hooter. So, approximately 1000 Devices may be connected in one addressable panel.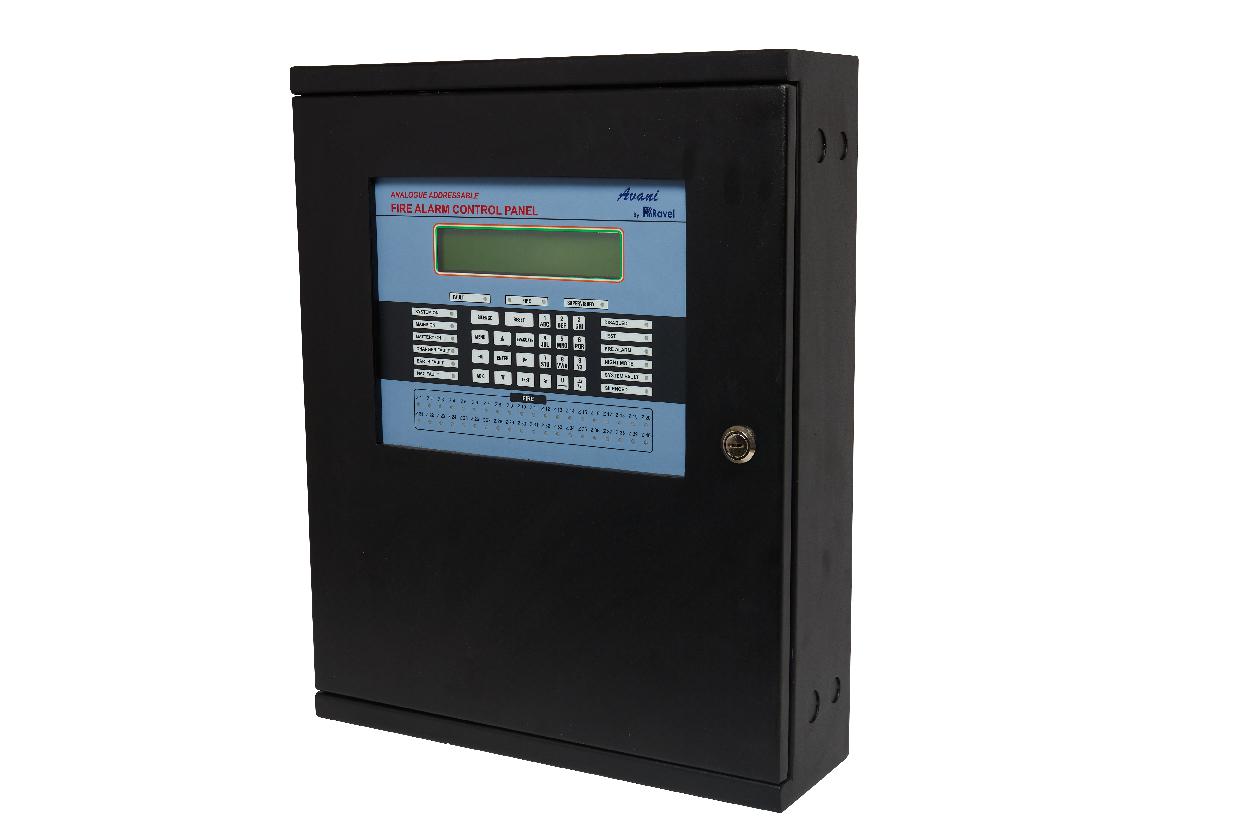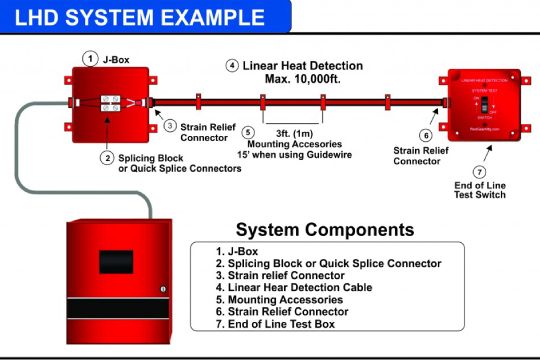 These shall be analog addressable, fixed cum rate of rise type and designed to operate when the ambient temperature rises beyond a fixed temperature or if the rate of rise is faster than the pre-determined rate and allowing the increase/ rise for a specified period. The detectors shall be able to communicate with the control panel regarding individual address, sensor type, and analog signals.
Beam detector work on the principle of light obscuration, where the presence of smoke blocks some of the light from the beam, typically through either absorbance or light scattering. Once a certain percentage of the transmitted light has been blocked by the smoke, a fire is signaled. Optical beam smoke detectors are typically used to detect fires in large commercial and industrial buildings, as components in a larger fire alarm system.
beam smoke detectors consist of at least one light transmitter and one receiver. The light path is created by reflecting light emitted from the transmitter of a reflector that is placed opposite the detector.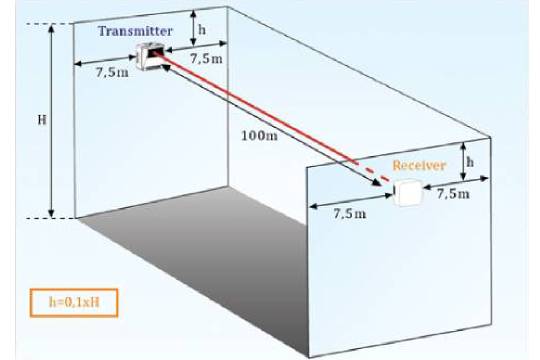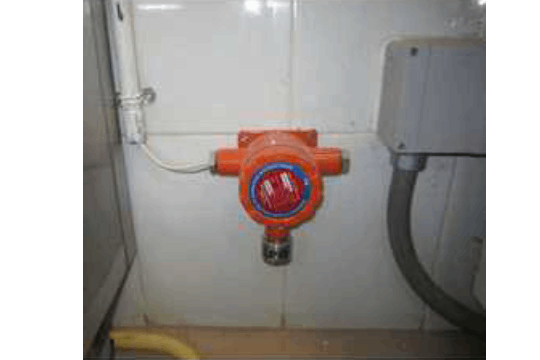 Gas leak detection is the process of identifying potentially hazardous gas leaks by sensors. These sensors usually employ an audible alarm to alert people when a dangerous gas has been detected. Common sensors include combustible gas sensors, photoionization detectors, infrared point sensors, ultrasonic sensors, electrochemical gas sensors, and semiconductor sensors. More recently, infrared imaging sensors have come into use. All of these sensors are used for a wide range of applications.
A radiant energy-sensing fire detector that detects the radiant energy emitted by the flame.
In either case, the response will depend on the distance between the flame detector and the fire since the radiation level received is inversely proportional to the square of this distance. Increased distance from the fire will, therefore, lead to an increase in the size of the fire at detection. Flame detectors may be used where height to the ceiling is more than 9 m.
Flame detectors are used in high ceiling, open spaced buildings like warehouses/aircraft hangers, outdoor/semi-outdoor areas, areas where rapidly developing flames occur like petrochemical/refinery/gas installations/paint shops, etc.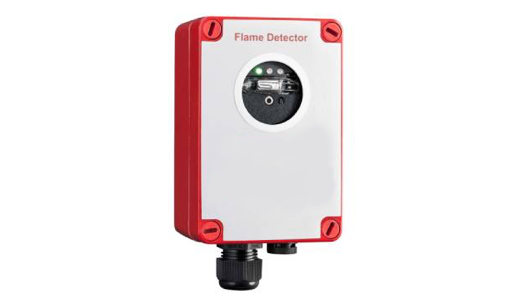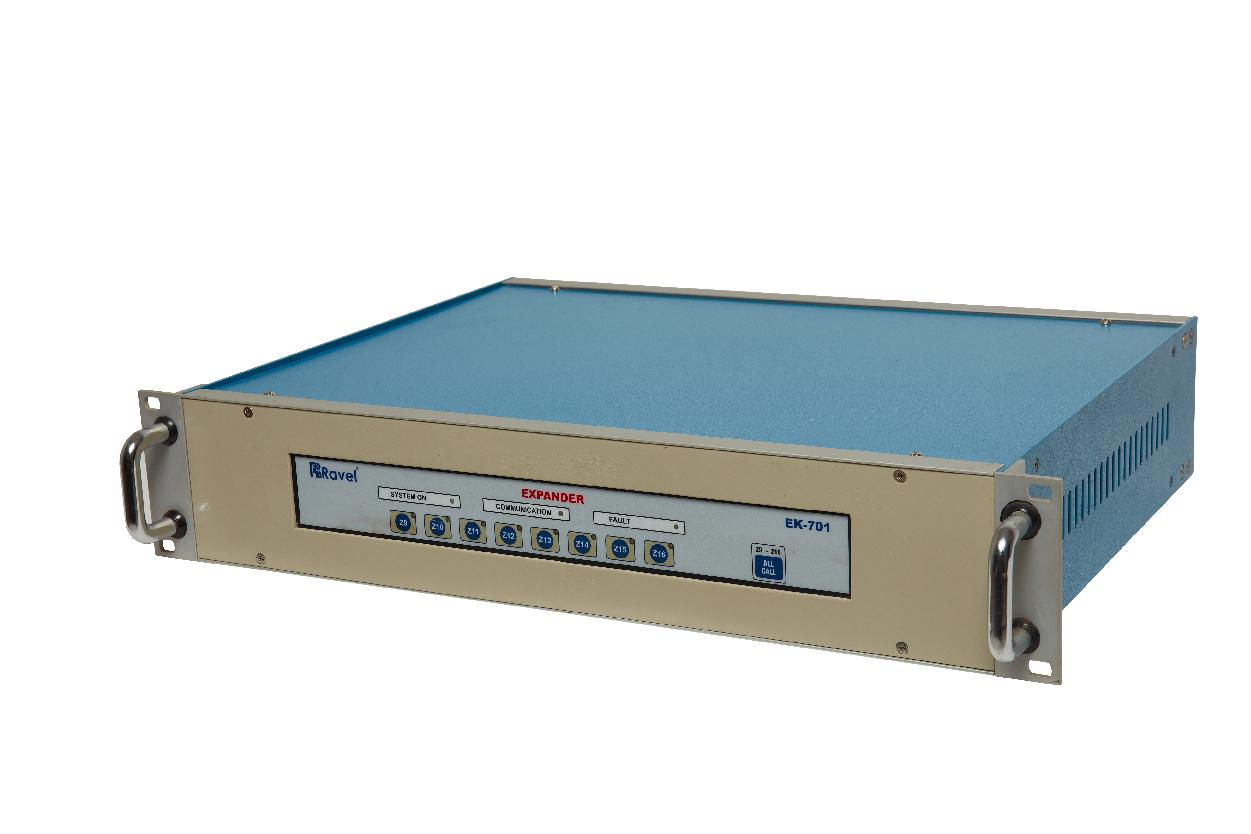 Voice Evacuation system is to provide information about voice alarm systems used in conjunction with fire alarm and emergency communication systems. Voice communications are extensively used to provide building occupant notification during emergencies. These messages contain vital safety information that must be clearly understood by the building occupants. While the information in this guide is based on years of industry experience, it is intended to be used only as a guide.
Aspirating Smoke Detection
Aspirating smoke detection is a technology that utilizes a centralized detector that continuously draws air into the detector from a sampling pipe network located within the protected area. Whether your application is dusty, dirty, wet, highly-ventilated, or has extreme temperatures, vibrations, or electromagnetic interferences, aspirating smoke and gas detection may be the solution for your difficult smoke detection needs. Very Early Warning Smoke Detection is a technology that provides the ability to detect a fire in its incipient phase so that it can be investigated and controlled before it escalates causing damage, loss of life or assets and adversely impacting business continuity.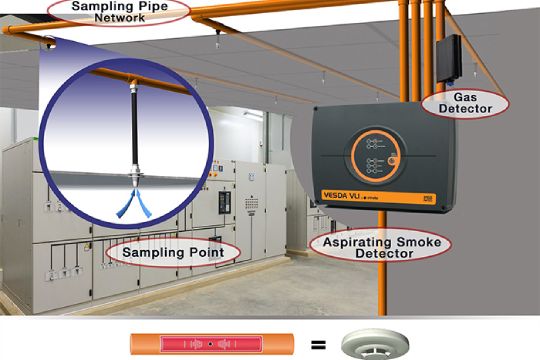 Please Fill Out The Contact Form And We'll Get Back To You As Soon As Possible. You Can Also Call Us At 88888-80567